Mobile Web Design: Why It Matters for Your Wix Website
Updated: Oct 21, 2019
If you have a website or you're getting ready to build one, you've probably heard a lot about mobile web design.
It's no secret that we spend A LOT of time on our phones. This is good news if you have a website because you can reach people right on their phone. However, this is also bad news if your mobile website totally stinks 🙊
Today, I'm going to be talking about mobile web designs tips that you should apply to your Wix website. And I'll also get into some cool Wix mobile features you have available to you.
Mobile Web Design Tips
1. Responsive Design
Have you ever been surfing the web on your phone and clicked through to a website that either A) runs totally off the screen because everything is so large, or B) looks like a miniature version of the desktop site and you have to zoom in to see things? We've all had this experience, right?
If your website isn't optimized for mobile viewing, you can bet people are going to click the back button faster than you can say, Bye Felicia!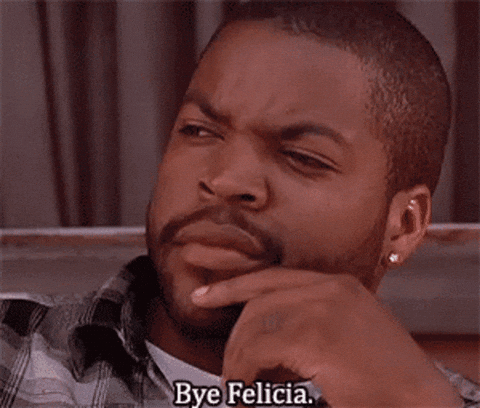 That's where the Wix Mobile comes in. 💪 While Wix isn't responsive (yet) you can control how your mobile website looks!
Wix Mobile Editor:
Wix has its own Mobile Editor which allows you to create a totally custom mobile experience! Check out more about the mobile editor here.
With the Wix Mobile Editor you can:
- Create a custom navigation menu (colors, animation, orientation, etc.)
- Hide elements (we'll get more into that in #6)
- Change text size, orientation, and color
- Make buttons bigger
- Add the Mobile Action Bar - 1 click button where you can link things like your location, number, social channels, etc.
Overall, you want the mobile experience for your visitor to be easy to use, they shouldn't have to zoom in or out to try and read and look at elements on your website. They also shouldn't have to turn their phone into landscape view to look at elements that are running off of the page. <<< Make sure nothing is running off 😉
2. Easy & Clear Menu
Your mobile website menu should match your desktop menu. The only thing that changes with the mobile website is that your navigation menu is now a button people click to open the full menu options.
Menu Button