Why So Many Small Businesses Choose Wix
Updated: Aug 2, 2019
Now, this is a story all about how My life got flipped-turned upside down And I'd like to take a minute Just sit right there I'll tell you how I became enamored with a website platform called Wix!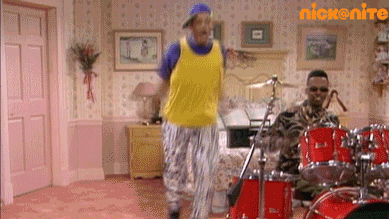 Alright...I for sure don't have sweet sweet rhymes like the Fresh Prince 🤷🏼‍♀️
But I DO have a ton of history with the Wix platform and I want to share all of the reasons why I think Wix is a great choice for small businesses.
1. Apps
If you're coming from the Wordpress platform, you might be familiar with the term "widgets". In Wix, we refer to these as Apps.
No Upkeep
The thing that I looooove about Wix Apps vs. widgets on Wordpress for example, is that there is no upkeep. Meaning, you don't have to update your apps regularly, they automatically update for you. So you'd never have to worry about an app being out of date, or the developer no longer writing updates and improvements for the app.
Proprietary Apps
Wix has developed some phenomenal proprietary apps of their own which rival and compete with similar apps/software in this same space.
Let's talk about a few of them...
Wix Bookings
With Wix Bookings, site visitors can book appointments with you instantly. Whether you're a solo business owner or you have a team all with separate calendars.
It takes payments (PayPal, Stripe, Square + more), sends email reminders, syncs with your calendar and more!
Who it's for: fitness studios, spas, solo-business owners, teams
Wix Stores
Ahh...Wix Stores. Wix makes selling your products (both physical & digital) easy.
Everything is organized by Collection, you can create custom filters, allow shoppers to customize products, add in options like size, color, length, and custom options, track inventory, and sooooo much more.