Why So Many Small Businesses Choose Wix
Updated: Aug 2, 2019
Now, this is a story all about how My life got flipped-turned upside down And I'd like to take a minute Just sit right there I'll tell you how I became enamored with a website platform called Wix!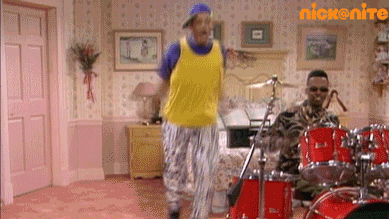 Alright...I for sure don't have sweet sweet rhymes like the Fresh Prince 🤷🏼‍♀️
But I DO have a ton of history with the Wix platform and I want to share all of the reasons why I think Wix is a great choice for small businesses.
1. Apps
If you're coming from the Wordpress platform, you might be familiar with the term "widgets". In Wix, we refer to these as Apps.
No Upkeep
The thing that I looooove about Wix Apps vs. widgets on Wordpress for example, is that there is no upkeep. Meaning, you don't have to update your apps regularly, they automatically update for you. So you'd never have to worry about an app being out of date, or the developer no longer writing updates and improvements for the app.
Proprietary Apps
Wix has developed some phenomenal proprietary apps of their own which rival and compete with similar apps/software in this same space.
Let's talk about a few of them...
Wix Bookings
With Wix Bookings, site visitors can book appointments with you instantly. Whether you're a solo business owner or you have a team all with separate calendars.
It takes payments (PayPal, Stripe, Square + more), sends email reminders, syncs with your calendar and more!
Who it's for: fitness studios, spas, solo-business owners, teams
Wix Stores
Ahh...Wix Stores. Wix makes selling your products (both physical & digital) easy.
Everything is organized by Collection, you can create custom filters, allow shoppers to customize products, add in options like size, color, length, and custom options, track inventory, and sooooo much more.
It takes integrates with PayPal, Stripe, Square + more. Best of all, it's 100% commission free - meaning Wix never takes a cut of your sales.
Who it's for: eCommerce - selling physical or digital products, small and large businesses
Wix Blog
If you want to add a beautifully designed blog to your site, Wix has you covered. You can also allow other people to contribute and post blogs!
Note: there is an old Wix Blog and a new Wix Blog if you're not sure which one your site is using, check out this video.
Wix Events
With Wix Events, you can have an entire events schedule with multiple layout options. This feature is also available with the Wix App so you can manage your event check-in easily!
Sell tickets for your event, manage RSVPs and reminder emails, even create multiple ticket options and discount codes, and more!
Wix Chat
This one is pretty self-explanatory, but Wix has its own chat app! Simply add it to your site and let visitors start a chat with you!
Each of these apps has paid and free versions, each at a different price point. What I love about Wix is their apps and integrations are moderately priced, so using these solutions for your business isn't going to break the bank.
Wix has a bunch more apps that they offer too - so the list doesn't end here! I just wanted to share a few of my favorites :) Check out the entire list of apps.
2. Wix Editor
Gone are the days of learning code or hiring a designer every.👏🏻single. 👏🏻time.👏🏻 you need to make a change or upgrade to your website.
So no more looking like this...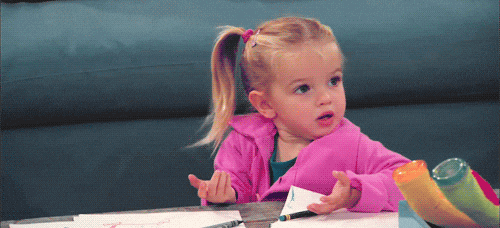 Wix uses a drag and drop interface. So you literally drag the elements you want onto the page, whether that's video, images, text, etc. Of course, with the release of Corvid (formerly known as Wix Code) you can do some custom coding on your site - but it's not necessary to do so.
The best thing about designing with Wix is it's what you see is what you get. When you design something in the editor, that's exactly how it will look live. Versus coding a custom site, you have to code the page, see what it looks like live, see that you totally hate it and need to make changes, so you go back to the code edit it some more...back and forth, back and forth - how exhausting!
3. Hosting
Wix is an all-in-one platform, which means you don't have to pay for and maintain any third party hosting.
With Wix, your hosting is called a "Premium Plan". There are all different levels depending on your needs. Whether it's basic hosting for a basic site, or advanced hosting to support eCommerce and accepting payments.
The advantage of having an all-in-one platform = less maintenance and worries on your part. When you have third-party hosting connected to a site, and something goes wrong with your site, you have to figure out if it's on the host side or the platform side. Then figure out how to fix it.
With Wix - your support is all-inclusive. Wix also has a 99.8% Uptime which means it's super rare your website will go down. And if it does, you can bet Wix is ON IT to find a solution FAST.
4. Members Area
Membership sites are all the rage these days. Do you want to create a membership site AND charge subscriptions for memberships?
With the Wix Member's Area, site members have their own login portal complete with a profile and member's only access to specific pages and content.
With Wix Paid Plans, you can showcase all of your membership options and allow people to sign up for a membership right on your site!
5. Wix Experts
Wix has an amazing community of Wix Experts. I happen to be one of them 😉
Even though Wix is a "DIY" platform, sometimes you're going to need professional help.
With Wix, my motto is, "Even though Wix is simple, that doesn't mean it's easy." Don't get me wrong, I'm definitely pro Wix (if that couldn't be more clear), but there is still a learning curve. That learning curve depends a lot on the time you have available to play with the platform, and how "techie" you may or may not be.
The other great thing with Wix Experts is that we can design your entire website for you! As a small business owner, you may want to learn Wix but you know you just don't have the time. And hiring an expert is a way better use of your time and money than trying to learn it all by yourself.
I work with plenty of small business owners every day for this very reason, they want an expert to design their website AND they want that expert to be part of their team for the long haul.
You can hire a Wix Expert straight from the Wix Arena or, if you'd like to chat with me about working together I'd love to connect! Simply schedule your consultation and we'll jump on the phone!
I could go on and on for days about Wix. These just happen to be some of the reasons why I think Wix is such a great solution for small businesses. Trust me, there are a ton more!
Until next time...Hang Loose! 🤙🏻
Do you want to be notified when a new blog is posted? Awesome!
Drop your name and email below and you'll be the first to know!
You'll also get an email from me once per week covering Wix, marketing or small business.
Don't want it? No sweat, you can unsubscribe super easy :)
#wix #smallbusiness #bookings #hosting #wixascend #wixexpert