How Profit First Radically Changed My Business
Updated: Sep 6, 2019
This post contains affiliate links which means I could receive a small commission if you purchase a product through these links. As an Amazon Associate I earn from qualifying purchases.
A few weeks ago I picked up a copy of Profit First from the library. Yes, I go to the library 🤓
I actually had it on my wait list for about 3 months (must be a popular book)! By the time it came available I actually had this weird passive-aggressive moment where I was like, "Nah I don't want to read it anymore. I put it on my list 3 months ago, so I don't even care now. I don't even remember why I had it on my list in the first place."
Yeah...I literally said that to myself lol. Anyway, I'm glad I came to my senses and decided to go and pick it up because in 1 week this book changed not only my business but also my life with finances.
If I had to sum up this book in one word, it would be "Wow".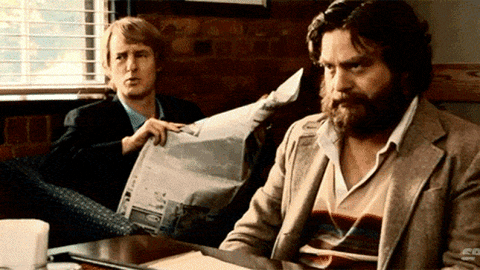 I devoured this book in less than a week and started putting it into practice immediately.
This is not "another business book", I promise you. I've read countless business books and this is an incredible breath of fresh air.
Mike (the author) has such a wonderful, conversational and humorous tone that it made the book easy to consume. I mean, we're talking about really serious stuff here - the financial health fo your business. So the lighthearted tone makes the conversation way easier. And really, the book did feel like a conversation. Mike is an entrepreneur himself, so it's like he's inside your head. He knows all of your entrepreneurial idiosyncrasies, especially when it comes to managing your business finances and knowing that you'll put off taking action.
The number one thing I absolutely loved about this book was that he asks you to take action - right away - multiple multiple times throughout the book.
Us entrepreneurs are so good at consuming tons of information and never doing anything with it (or maybe that's just me?). So this was the first book that got me off my butt - immediately.
So What is Profit First?
Profit First is a book written by Mike Michalowicz. He is also the author of the Toilet Paper Entrepreneur. You can read more about him on his website, but "basically" he is an entrepreneur just like you and me. He's started 3 different businesses and learned a lot about (a lot of things really) related to small business. He's had both failures and successes (massive) which lead him to where he is today - and which also lead him to write this book (and a few others).
The premise behind Profit First is this:
Most businesses see accounting as Sales - Expenses = Profit